Custom Packaging Boxes
And Presentation Mailers
Need It Fast, Within Budget, and Done Right?
Visualizing Your World into the Perfect Presentation!
Providing High-Quality Packaging Solutions
Looking for stylish and affordable custom packaging for your presentation and/or new product line? Look no further than Eye4 Packaging. We have over 30 years of experience designing and manufacturing custom-printed packaging for a variety of clients and purposes.
Whether you are in need of a lightweight cavity box for a self-mailer, are looking for an impressive folder for your portfolio, or want custom-rigid packaging boxes for your presentation materials, we have what you need.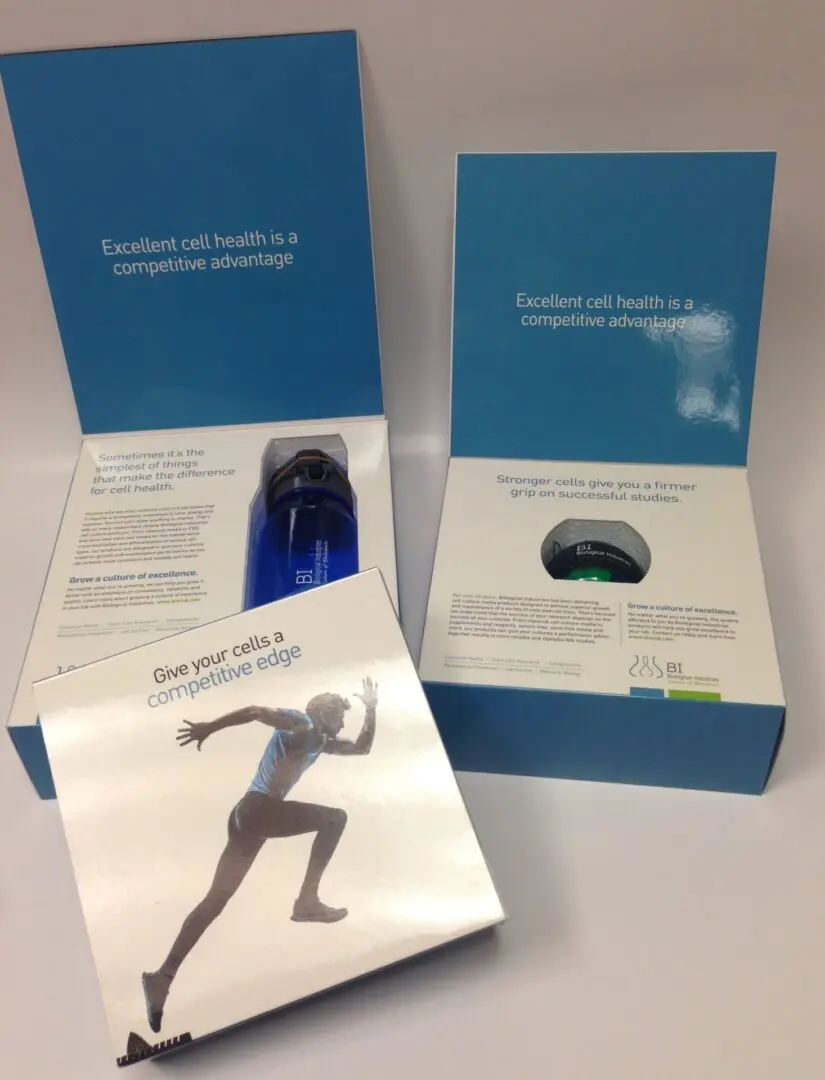 Custom Packaging Boxes and Presentation Mailers -Made-to-Order Packaging Solutions
Eye 4 Packaging may be able to save you money by re-engineering one of our existing packaging templates to work for your current needs. If this isn't possible, we have the expertise to design creative custom solutions from the ground up. With nearly 30 years of packaging expertise, we can also help you with value-added packaging solutions such as selecting the best materials to display and protect your products while adding beauty and strength.
Eye 4 Packaging offers you a full range of quality pre-press and post-press production capabilities to match your project requirements. From state-of the- art six-color printing to protective film lamination in gloss, matte, and satin finishes to special effects like foil stamping, embossing/debossing, and die cutting. We provide many exclusive specialty stocks too. Our goal is simple, wow customers with eye-popping finished products.
We deliver value. At Eye 4 Packaging we believe value is more than getting a good product at a fair price. It's about tweaking. Analyzing. Improving. Constantly striving for better ways to design your package so it fits comfortably within your budget. Our passion is the packaging. Let Eye 4 Packaging help you deliver on your customer promise.