Packaging Construction & Materials
Eye 4 Packaging offers you money-saving packaging construction choices. We provide 4 basic choices of packaging construction materials without surrendering creativity, design, or print quality, saving you time and money. If this doesn't fit your needs we have the onsite expertise to design a creative Hybrid Packaging Solution or any Custom Packaging Solution from the ground up. With over 30 years of packaging experience, we can also help you with value-added Packaging Solutions, such as selecting the best materials and the right construction to display and protect your products while adding beauty and strength.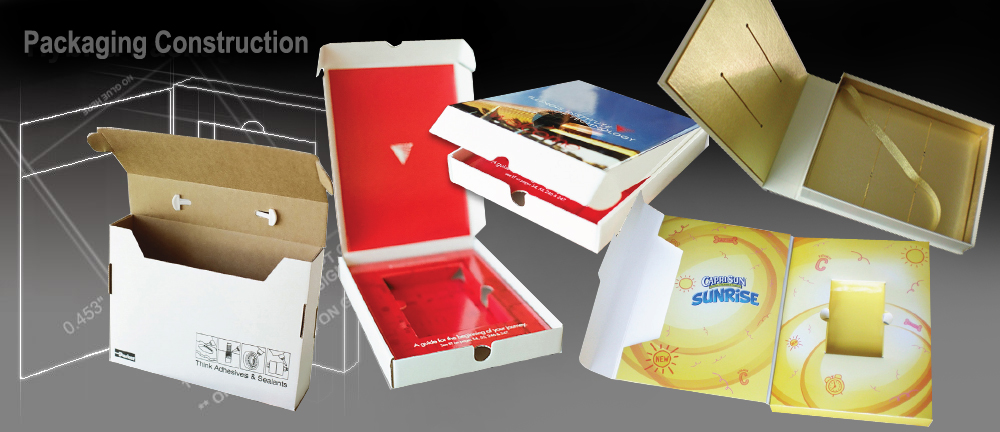 Here are four (4) examples of different packaging construction materials to choose from.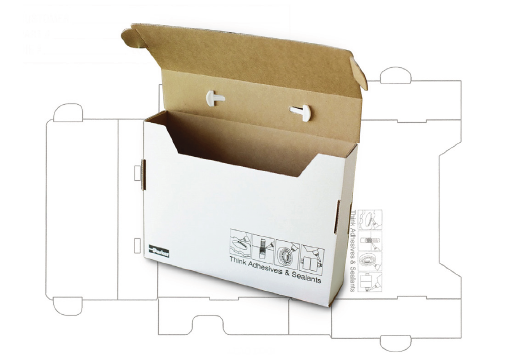 Flexible printing on fluted corrugated provides terrific cost advantages over most other packaging constructions.
80-100 maximum line screen

Exposed corrugated fluting along edges and minimal screen detail results in a more industrial presentation.
Quality offset printing directly onto cover-weight paper stock results in a premium-looking package. Added durability can be enhanced through the use of film lamination in place of typical varnish. The complex die cuts are then scored, folded, and assembled using glue tabs strategically built into the die design.
Solid fiberboard--no unfinished edges

Wide range of paper options available

Totes & presentation boxes

Folding Carton Containers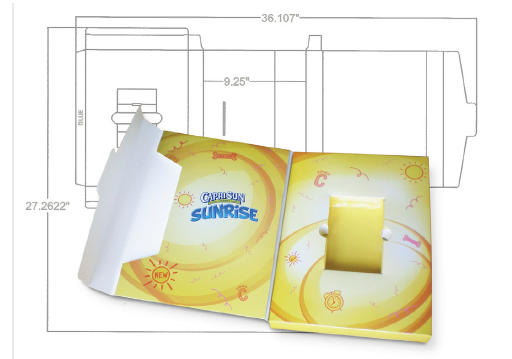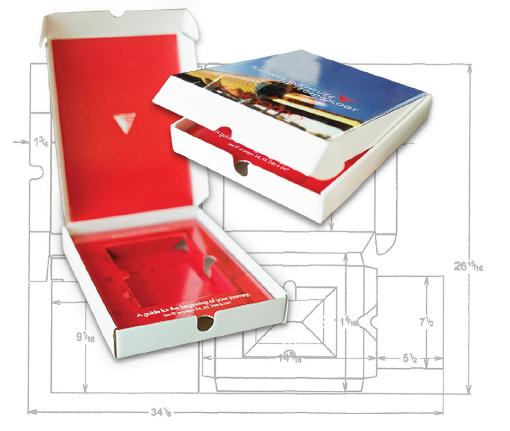 With corrugated litho, you have the advantage of luscious 300-line screen offset printing on a lightweight paper stock. The dried press sheet is then adhered onto a fluted corrugated. The container takes its final form after die cutting and assembly.
Benefit from an upscale look at a higher unit cost than plain fluted

Fluted corrugated edge remains visible
Rigid case-made construction produces presentation tools of unsurpassed strength and beauty. Inside, rugged strength is achieved using rigid chipboard construction. Outside, offset printing on text-weight paper maximizes graphic possibilities.
Choose from many premium options like solid Pantone colors, foil stamping, and embossing or debossing.
Decide on a protective resin or film laminate for durability. Your sheet is then carefully wrapped around the heavy-duty inner core.
Once its edges are turned and creased, they are sealed into place by an inner liner that fully conceals the core. Fabric and vinyl are also available but are more limited graphically.
Ideal for books, boxes, presentation cases, binder covers, and ring binders.